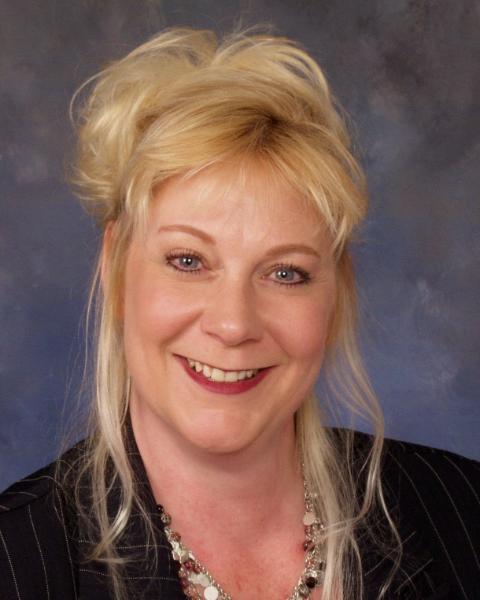 Shelna
Atkinson
Pemberton Holmes - Cloverdale
150 - 805 Cloverdale Ave
Victoria
V8X 2S9


let's find your new home
Search for Real Estate in and around Victoria
Residential
Any
Single Family
Half Duplex
Townhouse
Apartment/Condo
Link
Full Duplex
Triplex
Fourplex
Mobile
Modular
Lots/Acreage
Farm
Recreational/Cottage
Other
Commercial
Any
Building Only
Building and Land
Business and Leasehold
Business and Property
Business Only
Land Only
Multi-Family
Industrial
Min Price
Any Price
$25,000
$50,000
$75,000
$100,000
$125,000
$150,000
$175,000
$200,000
$250,000
$300,000
$350,000
$400,000
$450,000
$500,000
$550,000
$600,000
$650,000
$700,000
$750,000
$800,000
$850,000
$900,000
$950,000
$1,000,000
$1,250,000
$1,500,000
$1,750,000
$2,000,000
$2,500,000
$3,000,000
$4,000,000
$5,000,000
$6,000,000
Max Price
Any Price
$25,000
$50,000
$75,000
$100,000
$125,000
$150,000
$175,000
$200,000
$250,000
$300,000
$350,000
$400,000
$450,000
$500,000
$550,000
$600,000
$650,000
$700,000
$750,000
$800,000
$850,000
$900,000
$950,000
$1,000,000
$1,250,000
$1,500,000
$1,750,000
$2,000,000
$2,500,000
$3,000,000
$4,000,000
$5,000,000
$6,000,000
Min. Sqft.
Any
200
300
400
500
600
700
800
900
1,000
1,100
1,200
1,300
1,400
1,500
1,600
1,700
1,800
1,900
2,000
2,500
3,000
3,500
4,000
4,500
5,000
6,000
Max. Sqft.
Any
200
300
400
500
600
700
800
900
1,000
1,100
1,200
1,300
1,400
1,500
1,600
1,700
1,800
1,900
2,000
2,500
3,000
3,500
4,000
4,500
5,000
6,000
Buying
When purchasing a home, you are faced with a multitude of decisions! The primary one is whether you are actually prepared to purchase a home. Locating the perfect home is not always an easy task, and obtaining a mortgage loan can be a complex and tiring process. Although, once you have determined that you are ready to move forward with the required effort towards your home-purchasing goal, the rewards are undeniable.
I will be at your side each step of the way, I will make the process of purchasing a home enjoyable, less time-consuming and much less expensive than if you took this challenge on your own. I will ensure you are prepared so sellers perceive you as a preferred buyer, help you locate and assess properties for sale that match your needs today and tomorrow and help you through the myriad of details necessary prior to the actual purchase.
I am up to date with the current homes on the market and what they are selling for, I know neighborhood values well, so I can help you determine which properties are fairly-priced and in good condition during your search.
Your First Step
Your first step to buying a home is to first ask yourself why you want to buy a home: to stop paying rent? To start building equity? To have a place of your own? To raise a family? To entertain business associates? To move up to a bigger house? Next, list what kind of home you'd like and where you would like to live.
Think of yourself as zeroing in on a target, going from the general to the specific. Consider area (city, suburban neighborhood, country); community (north, south, east, or west side); neighborhood (older and settled or sparkling new; a particular school zone; recreational facilities; and other community services such as transportation, day care, library, stores, entertainment). Ask yourself how many minutes you are willing to commute to work.
Think about home styles. How much space do you need? Does your situation require a one-level home, or are stairs acceptable? Consider size and kind of property. Do you want a newer home, or maybe an older one to fix up? Someday you or your heirs will want to sell. Consider how long you expect to live in your new home.
Your Next Step: Loan Pre-Qualification
The next step in the purchasing process is to get pre-qualified for a mortgage. This can be done over the phone or even online in a matter of minutes.
This is often the number one overlooked process of buying a home. Your mortgage professional has to be able to provide you with not only the mortgage pre-approval but provide you with the BEST POSSIBLE RATE. I have worked hard for years to ensure my buyers have access to the BEST mortgage professionals available in Victoria.
I can refer you to a mortgage professional that has an excellent reputation and proven track record for successfully acquiring quick loan approval for his/her clients.
The Right Home For You Today AND Tomorrow
Once you've been pre-qualified and know what price range you can purchase in, I can help you determine which properties fit your current and future needs by using my years of professional expertise. My job is to search using all of my sources starting with but not limited to the Multiple Listing System. I can grant you the same level of access that I have as a professional to the system. This permission and access will make sure you see within seconds of a listing being put up, ALL of the details, including the full address. This will also let you SEE FOR YOURSELF what properties ARE SELLING for. This information cannot be viewed by the public anywhere else. I want to provide you with the best tools to educate yourself on what the market is doing so when the time comes for you to write on your dream home, you are CONFIDENT and ready to move on it.
I have the best possible resources and systems available today to help you locate homes on the market that match your specific search criteria. You can even search listings here at my website.
Every Step Of The Way I Will Be There With You
I will help you organize your financing and inspections, NEGOTIATE professionally and aggressively if needed and close on the transaction. My top priority is to make sure that your home buying experience is stress free, cost-efficient, and most importantly provide you with not only what you need now, but what will pay in the future. Real estate is an investment in your future. I am here to make sure it's a profitable one.
I am fist and foremost 100% Dedicated to Your Success...
CHANGES IN THE MARKET - HOW TO STAY AHEAD OF THE PACK AND EXCE
THE MARKET HAS CHANGED SIGNIFICANTLY OVER THE LAST FEW YEARS
HOW ARE YOU GOING TO STAY AHEAD OF THE PACK?
Smart Sellers know it's time to think out side the box. The conventional methods of selling and marketing used during the "high" times prior to the market crash are not going to be enough to deliver the type of results you, the home seller needs.
IT IS NOT ENOUGH TO CONTINUE DOING WHAT HAS ALREADY BEEN DONE
If your thinking of selling, GET ONLINE WITH A PROFESSIONAL. Limiting yourself to SMALL local companies or MEGA agencies does little to get your hard earned project or home out there.

As a PROFESSIONAL Realtor I have access to thousands of Realtors world wide and network daily to get buyers from out of country and province into your living room. MLS.ca has been around for years, as a Realtor who has been a part of it from its inception to current day I can tell you its not enough anymore. Your property is one of THOUSANDS on-line.

I offer EACH and every one of my listings it's very own website! In addition to this, at no additional cost to my clients I can provide a state of the art 3D walk through of your property. This service allows for:
1. Less interruption to your daily lives and schedules as buyers can literally take a walk through your property without walking in your home

2. Make your listing most likely to sell to not only local but out of province and country buyers
3. Allow my sellers to have a real time version of the best possible show case of their homes,without having to maintain it 24/7

I provide immediate feedback and statistics right down to visual displays of where the majority of my sellers buyers are coming from. How long they stayed viewing my sellers home, how many times they visited my sellers home and show my sellers in real time their competition from one day to another. A service that is second to none!
The most common complaint I hear from my new incoming clients is; I can never reach my Realtor!
The most common compliment I get from my clients is; I LOVE being able to reach you when I need you. That is one of the single most important services I provide!
I am here for my clients and the buyers looking at their home, 24/7 and 365 days of the year.
Give me a call anytime, I look forward to using my experience to ensure the very best results for you.

QUALITY SERVICE AND PROFESSIONAL REPRESENTATION
Professional Background
I will guide you through one of the largest financial transactions you may ever make, provide quality and professional representation, protect your interests through diligence and dedication, create a rewarding, positive experience and will ALWAYS be available to assist you.
I have spent the last FIFTEEN years in the real estate industry working with some of Victoria's top producing Realtors.
Prior to real estate, I had a rewarding career in information technology and have owned several successful businesses.

I market all residential properties in Victoria and surrounding areas and welcome the opportunity to share my knowledge and experience with my clients.
I am a farm & acreage specialist who excels at marketing farm & acreage. I enjoy the marriage of my three major skills real estate, farming and information technology
I excel at working with buyers AND sellers and welcome the both the challenges and rewards that come with my career.
Personal Background
My clients benefit greatly from my diverse personal back ground.
My parents settled in the Sidney area in the early 1970's. My grandparents were farmers and settled in Saskatchewan originally. As a child I enjoyed many summers with family on the farm and grew up exploring the many facets of farming in the prairie provinces.
As a young woman I had some wonderful learning and growing experiences in the farming and cattle industries. I worked several summers custom combining, in feed lots, live stock auctions and enjoyed every diverse moment learning the lessons of hard work and long days.
I have had a life long career in the equestrian industry. Starting on the farm riding the draft horses bareback through endless fields to competing professionally, I had a professional sponsorship and qualified for the Alberta Summer Games in show jumping at one stage in my equestrian career. I moved onto breeding and training through the later stages of my equestrian career; developing clinics for all disciplines throughout Alberta and British Columbia in the 1990's.
A car accident in 2003 prohibited me from returning to the industry in any capacity other than coach or consultant, however, I do enjoy mentoring my daughter, watching her successes and milestones achieved brings me great joy!
Throughout this period I owned and operated several businesses in the Information Technology field. Being a systems analyst and technical support person for many years has left me with a great working knowledge of computers, social media and the internet. A fantastic compliment to real estate, as technology is the number one tool in my marketing plans. The world is a much smaller place now thanks to the internet, knowing how to harness that power is critical in this new world of marketing.
Personal Interests
Farming
Equestrian sports
Travel
Professional Interests
Green Home Technology
Urban Land Economics
Agritourism
Local History
Agricultural Land Reserve


view full screen gallery
Back
to top